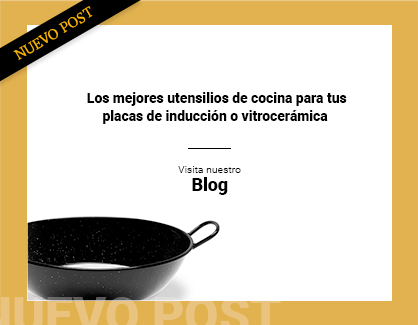 FEBRUARY 17, 2021
THE BEST UTENSILS FOR USING ON INDUCTION AND VITROCERAMIC HOBS
There has been a notable boom in induction and vitroceramic hobs in recent years. These innovative systems are faster, more flexible and easier to programme, as well as easier to clean and maintain. However, a percentage of the population still uses gas, although to be realistic this is constantly declining.
These systems have changed the way we cook because, to a certain extent, they force us to supervise our cooking more closely and adapt to the speed of their operation. Who hasn't been faced with the dilemma of choosing between induction/vitroceramic or gas when renovating a kitchen or choosing a new hob? All of them have their own advantages and disadvantages, but what is undeniable is that the former have entailed a culinary revolution.
One of the consequences of these systems is the manufacture of utensils suitable for use with induction and ceramic hobs; the range of household products for these kinds of kitchens is growing constantly. Manufacturers are striving to adapt or create a special range for these hobs. If you look closely, the brochures and websites of many major kitchenware brands now feature articles and products such as full induction, special induction, etc.
And what better example than ourselves? Vaello Campos offers its customers both polished steel and enamelled steel paella pans that are suitable for both induction and ceramic hobs and also have a special thickness that makes them more hard-wearing.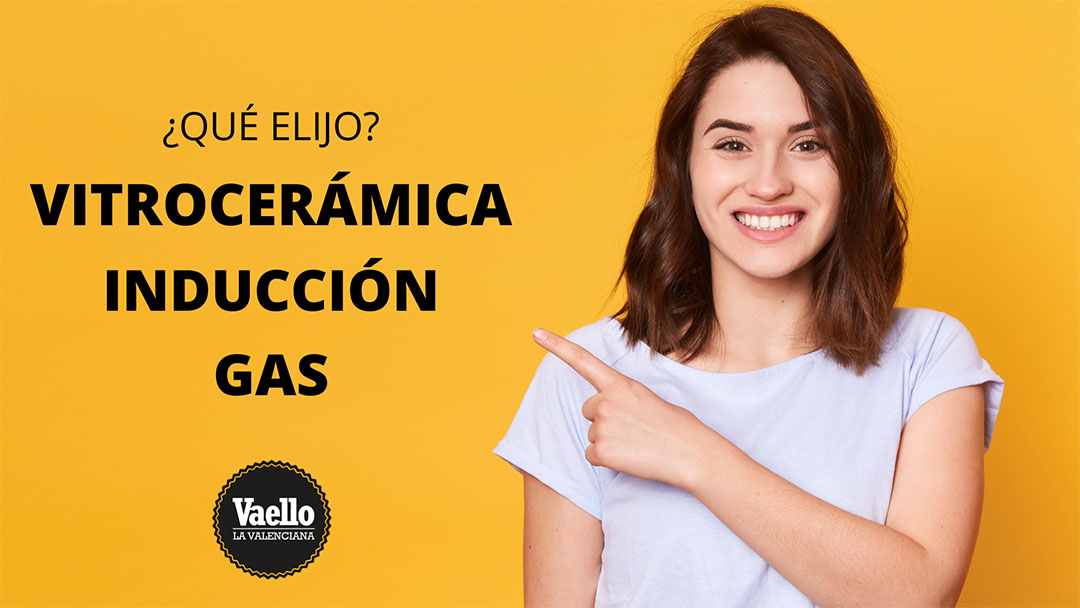 As if that were not enough, this very strange year we have just lived through with the COVID19 pandemic has meant that many people who would not previously have dreamt of cooking a paella without a gas burner have tried out our special induction and ceramic hob paella pans and been very happy with the outcome, as they adapt perfectly to the hob and the end result is exactly the same as if it were cooked over a gas flame.
Normally, when you cook a paella you want the result to be at least as good as the one you have in mind – that time-honoured Sunday family paella. That's why Vaello Campos manufactures traditional paella pans suitable for induction hobs, so you can continue to enjoy the good times and you don't forget where you came from!!